Established by the Florida Home Builders Association in 1979, The Aurora Awards recognize outstanding projects from across the Southeast during the annual Southeast Building Conference. Recently completed, 'Happy Place' is a British West Indies style custom home located on Longboat Key. The home was among 300 entries competition-wide and won the Silver Aurora Award for its category and was a Grand Aurora Award Finalist.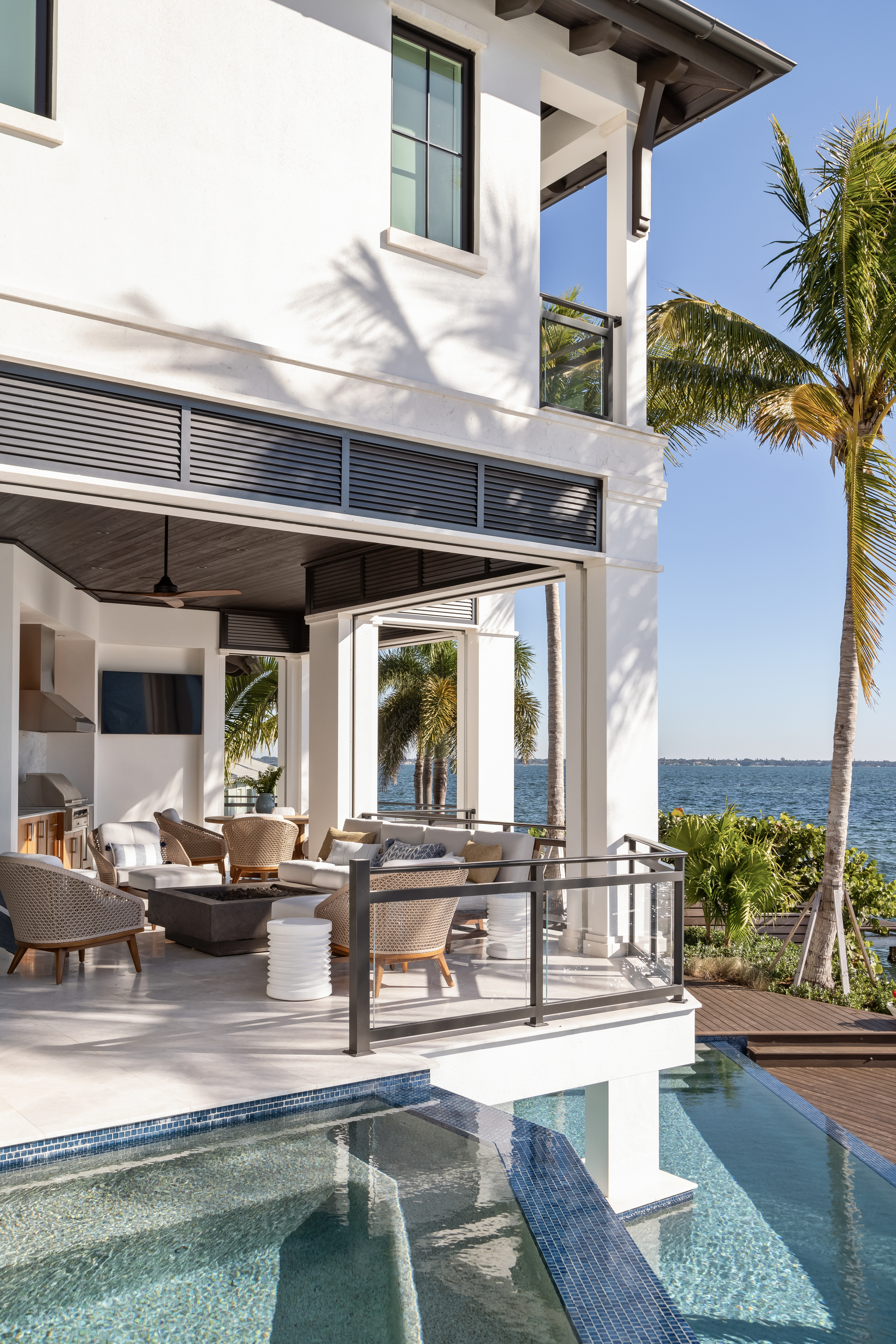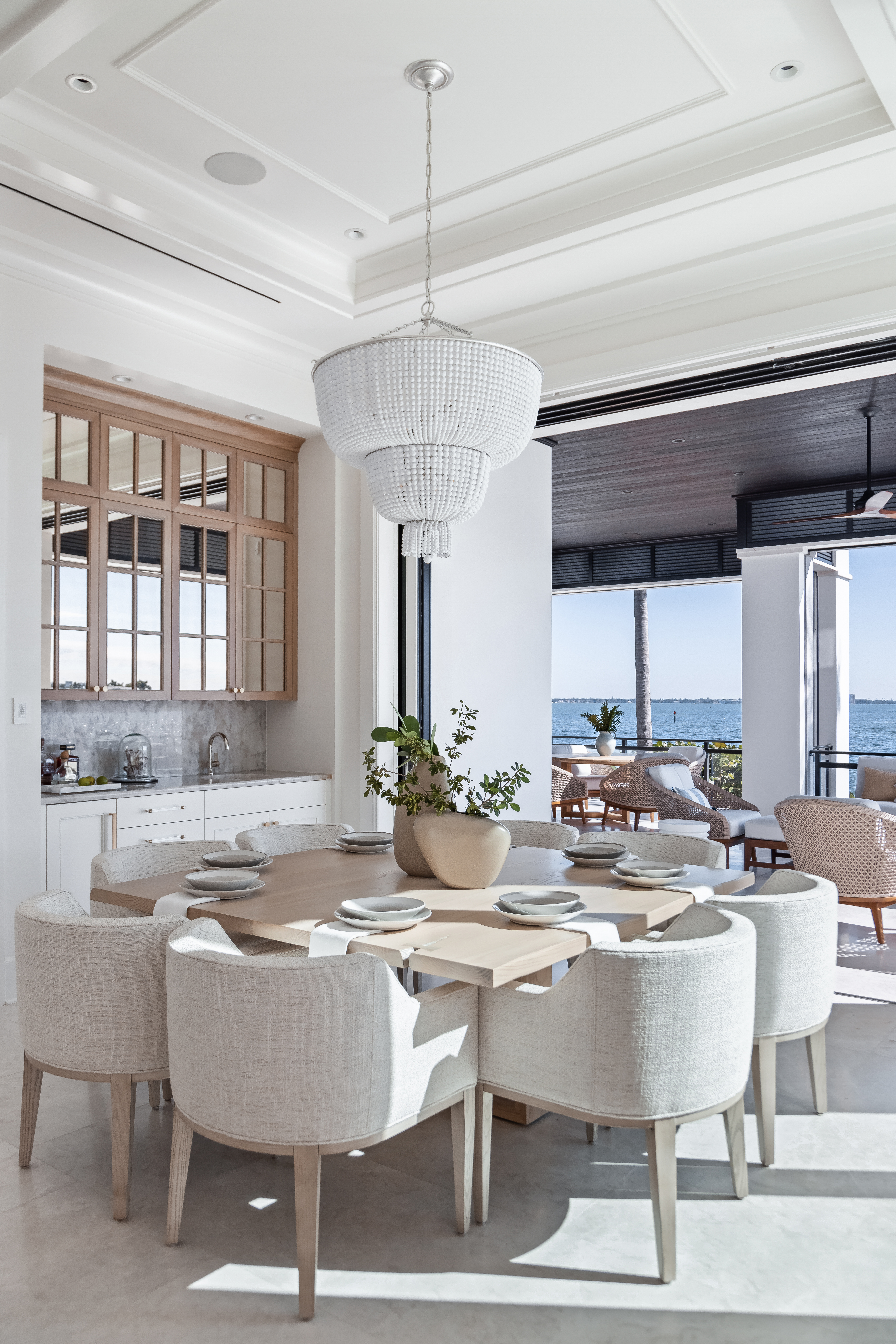 Behind the award-winning British West Indies style custom home
Affectionately named 'Happy Place' by its owners, this British West Indies style residence was designed to emphasize their love of the water and relaxed island lifestyle. Strategically laid out to maximize every square inch of this bay front property, the home rests on the site slightly canted which allows for sweeping bay front views and a more comfortable entrance to the home. To gain additional livable space, the dock runs seamlessly from the bay to the edge of the two-tiered infinity pool. A feat of ingenuity, this dock was custom designed to create an outdoor living oasis suspended above the water. The challenge of the pool adjoining the structure itself gave the opportunity to incorporate a grotto concealed by a water curtain.
The design draws from the abundance of natural light reflecting off the sparkling waters of the bay as well as the shared passion of the owners for an indoor-outdoor lifestyle. The interiors include a home theater, a master suite with expansive views, and a spa-like master bathroom with an adjoining outdoor shower and cascading water feature. True to West Indies style architecture, the exterior is clad with limestone details, sun drenched terraces and a dramatic roofline with flared eaves.
Architect | Stofft Cooney Architects
Builder | Perrone Construction
Interior Design | Angela Rodriguez Interiors
Landscape Architect | Hazeltine Nurseries
To view the complete list of Aurora Award winners click here.